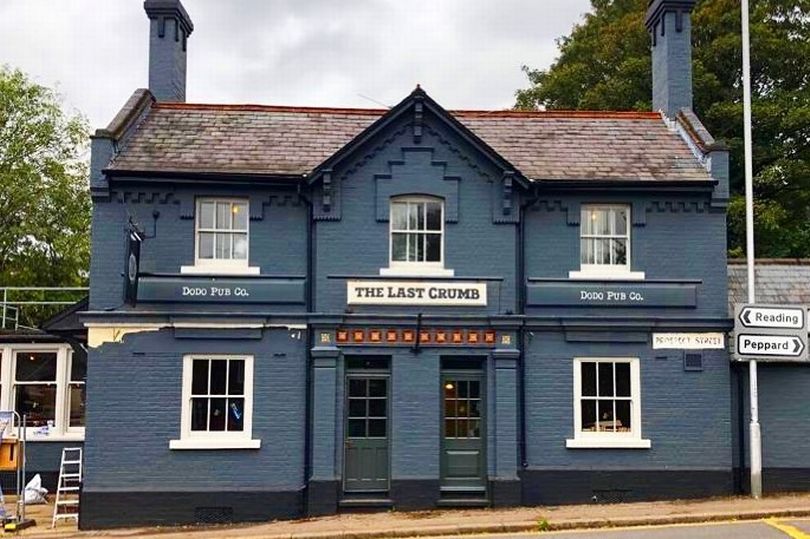 Last week, Berkshire Bloggers were kindly invited to the press event at The Last Crumb Pub in Caversham. The newly refurbished pub, previously The Prince of Wales has been completely renovated with tasteful and imaginative décor that now gives off a welcoming and cosy vibe.
The new pub features a range of seating areas inside and outside, including outdoor areas at both the front and back of the pub. There's a 'secret tunnel' leading to the outside area at the back, where you'll find wooden tables with heated lamps (an essential during those nippy British evenings) all lit up with neon lights to add a bit of character.
On the night, we were warmly greeted by staff who directed us to the bar area to try out some of their tasty cocktails, whizzed up by the energetic bar staff. We then sat ourselves down and mulled over what to try out from the food menu. They serve popular dishes that ranges from woodfired pizzas to burgers, to sticky wings and crispy fries with varied toppings. We highly recommend the 'Big D Burger' accompanied with the 'Buffalo Fries' which is very tasty and filling too.
The pub is set to host live music, quizzes and even an open-air cinema in the summer – so we think this may be one to watch.
If you are a budding Blogger or Instagrammer in Berkshire and you would love to be kept in the loop with exciting bloggers events or if you are part of the team, opening a new restaurant, setting up a new bar, trialing a new menu or creating a new fashion line, drop us an email on berkshirebloggers@escapadepr.com to see how we can get you involved!